It is Bernd Rudat's passion to implement new ideas technically. He is self-employed and is managing a successful engineering firm for more than 25 years. Uta Rudat has a background in the healthcare sector. She is a pharmaceutical engineer.
Our Vision is to develop and manufacture innovative and user-friendly aquabikes. With our extensive experience in the healthcare sector and engineering we merge the best ideas, knowledge and skills from both fields in a new aquabike.
Quality and design combined with responsibility are the benchmark for our work. Because of that we develop, review and test every little detail with the highest accuracy and patience.
Idea, development, construction, design and manufacturing are exclusively "Made in Germany" – all in one place for a one-stop service.
AQUA lat. water | MOTUS lat. movement
Movement in water combines ease and efficient training. The synergy of body movement and movement of the water influence each other and has a positive effect on health.
Die Leidenschaft von Bernd Rudat ist die technische Umsetzung von neuen Ideen. Er ist selbstständig und leitet seit über 25 Jahren erfolgreich ein Ingenieurbüro. Uta Rudat kommt aus dem Bereich des Gesundheitswesens. Sie ist Pharmazieingenieurin.
Es ist unsere Vision, innovative und nutzerfreundliche Aquabikes zu entwickeln und herzustellen. Durch unsere umfangreichen Erfahrungen aus dem Gesundheitsbereich und dem Ingenieurwesen fließen die besten Ideen, Kenntnisse und Fertigkeiten aus beiden Gebieten zu einem neuartigen Aquabike zusammen.
Qualität und Design gepaart mit Verantwortung sind für uns als Gründer von aquamotus der Maßstab unserer Arbeit. Daher wird jedes noch so kleine Detail mit größter Genauigkeit und Geduld von uns entwickelt, geprüft und getestet.
Idee, Entwicklung, Konstruktion, Design und Herstellung sind ausschließlich
"Made in Germany" - alles unter einem Dach, alles aus einer Hand.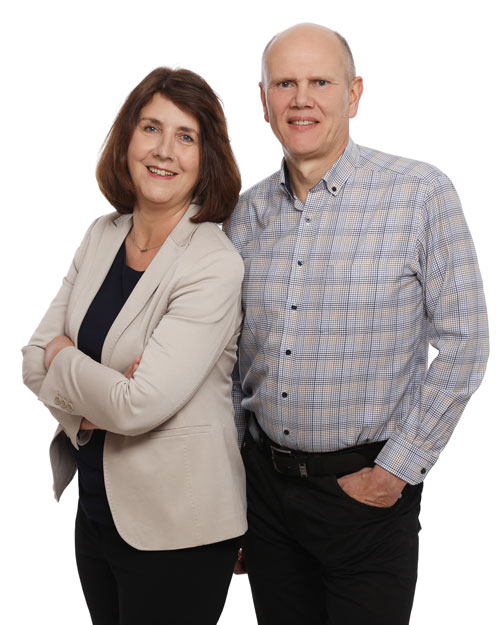 AQUA lat. Wasser
MOTUS lat. Bewegung
Die Bewegung im Wasser verbindet Leichtigkeit und effektives Training zugleich. Das Zusammenspiel von Körperbewegung und der Bewegung des Wassers beeinflussen sich dabei gegenseitig und wirken sich positiv auf die Gesundheit aus.